The Misal rico de Cisneros, produced by archbishop Cisneros, the archbishop of Toledo, Spain, in the early sixteenth century, is a Latin Catholic missal also known as the Missale secundum consuetudinem almae ecclesiae Toletanae.
I've been making it into a font. I want to make the font highly useful to medievalists, and plan to implement any MUFI ligature and codepoint found in the missal.
One question I have that I've not been able to find in any guide of medieval Latin scribal abbreviation is why the missal uses the word «Qiſſa» («Qissa») in its table of contents…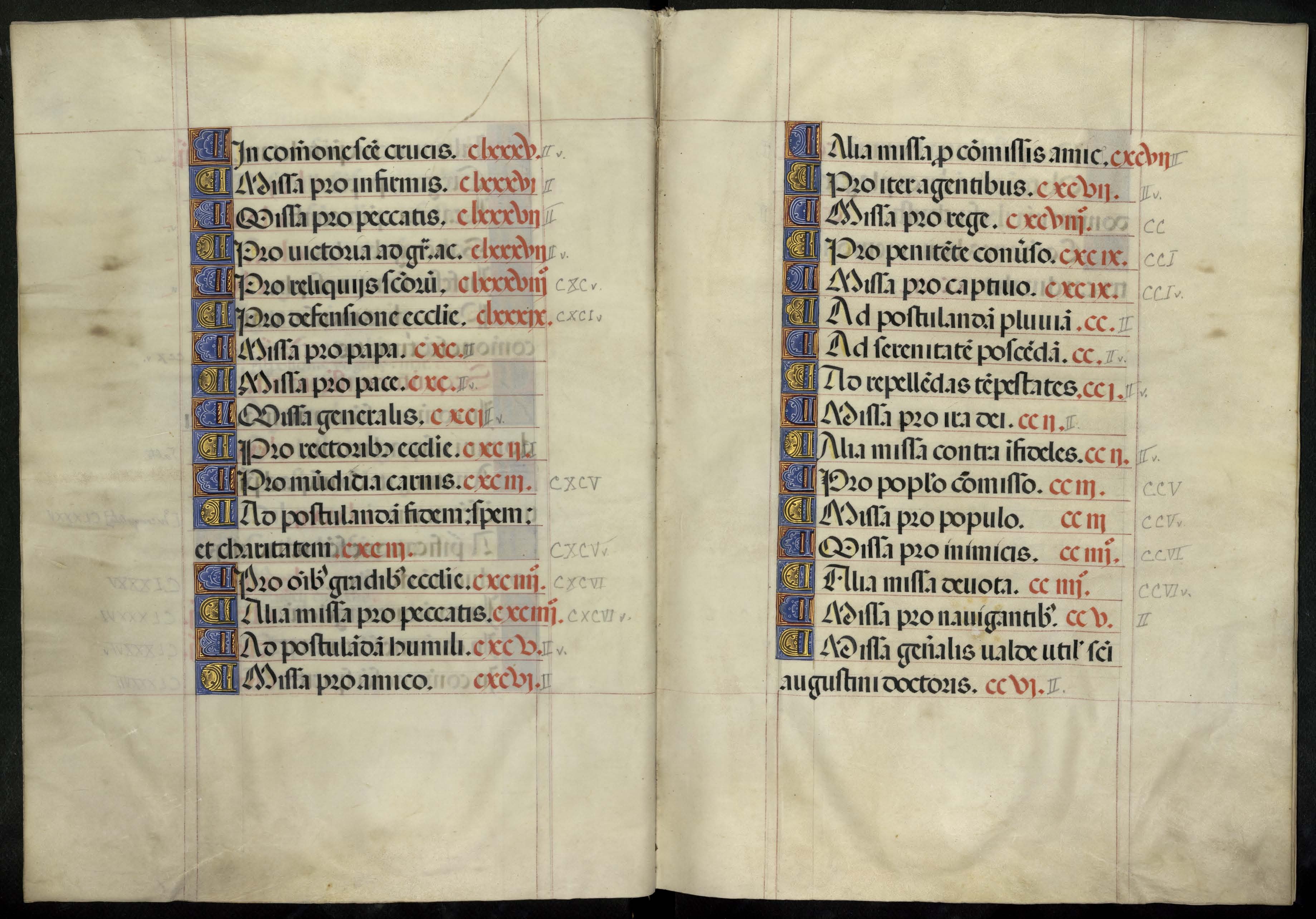 It can be seen in the third line on the first page. Why the Q? It seems M is what is meant.